hi guys,
i entered this on the 10th anny contest on the other forum
the schematic is right, but at the time i built this circuit, i was dicking around trying to squeeze it on to a 10x10 piece of veroboard, so it's a little different from the schematic... on the schematic, it shows the "tweak" control as originally envisioned. unfortunately when i built this, i was out of 1m pots. the stock perc is 750k, escobedo's is 1m, so i made it in the original schem as a 500k pot with a 470k resistor on the collector side, and a 47k resistor on the base side of q2. so i used two 500k's in series, which gets the job done. it could be built any number of ways, the 1m pot lets you tweak it in a bit more, and should work well with the values in my schematic.
i think the "percolate" control is cool. it changes the 91k/100k c-ground resistor of the pnp q1 to a 100k pot. on the schematic, i made a mistake. oops. it should read 100k, not 50k.
anyways, the perc control is subtle, but lets you dial in the harmonics, and make 'em pop out some.
anyways, i believe the percolator control affects the gain of the pnp, and the tweak (aka focus) control affects the gain of the npn. nice simple addition, to me, it seems worthy. totally can change the reaction of the perc circuit.
so anyways... some pron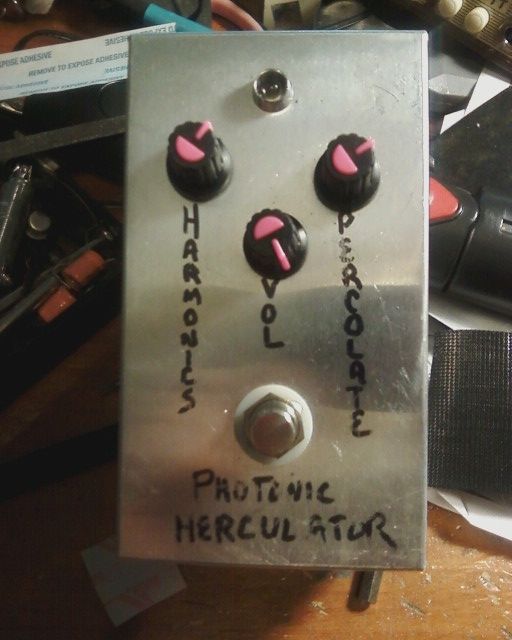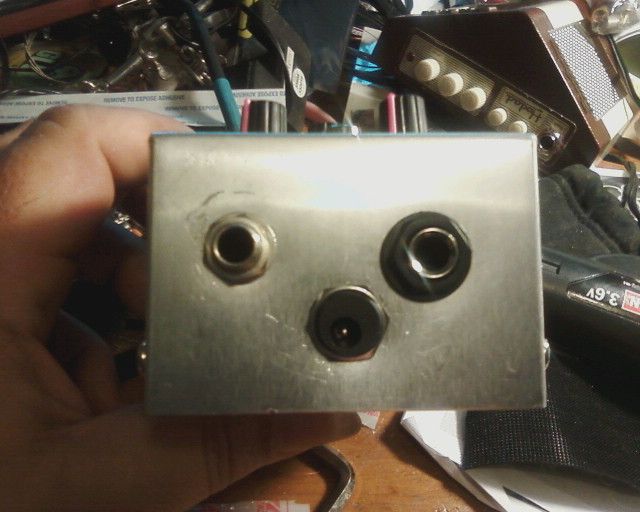 some gut shots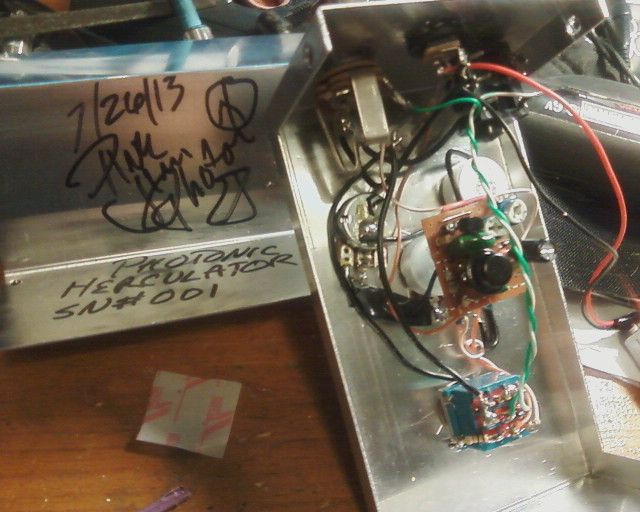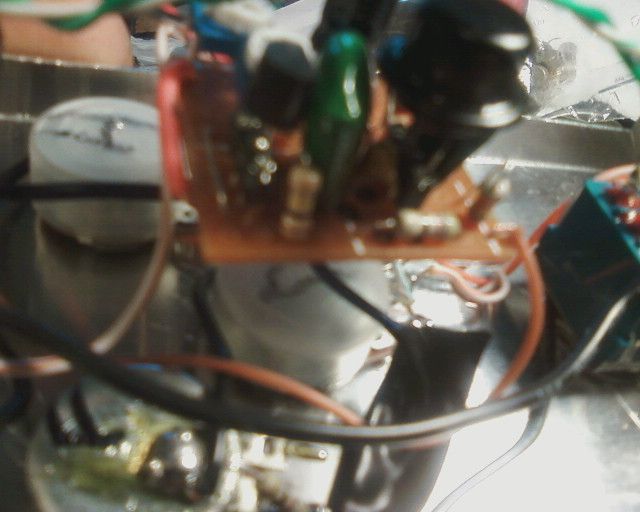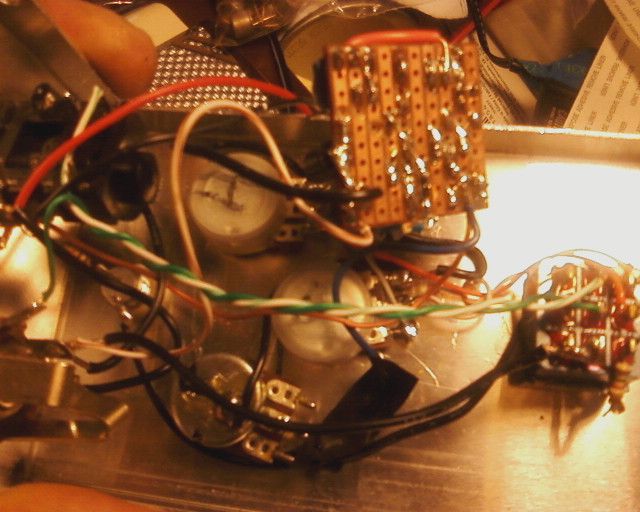 the obligatory schematic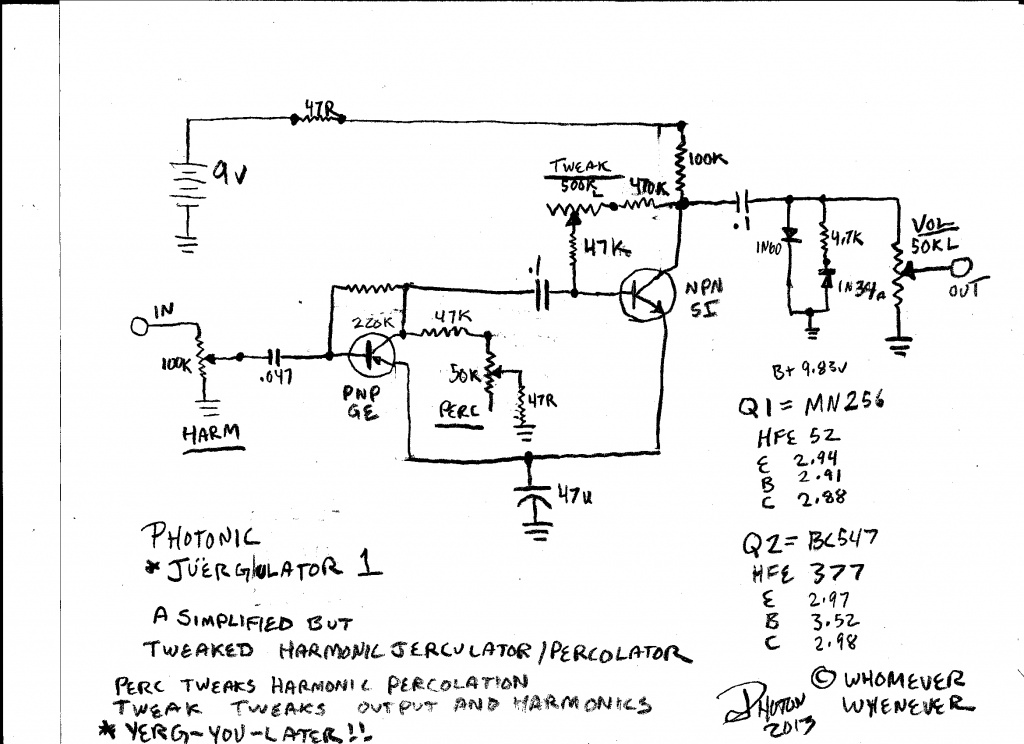 the vero layout (again, this is slightly different from what i built)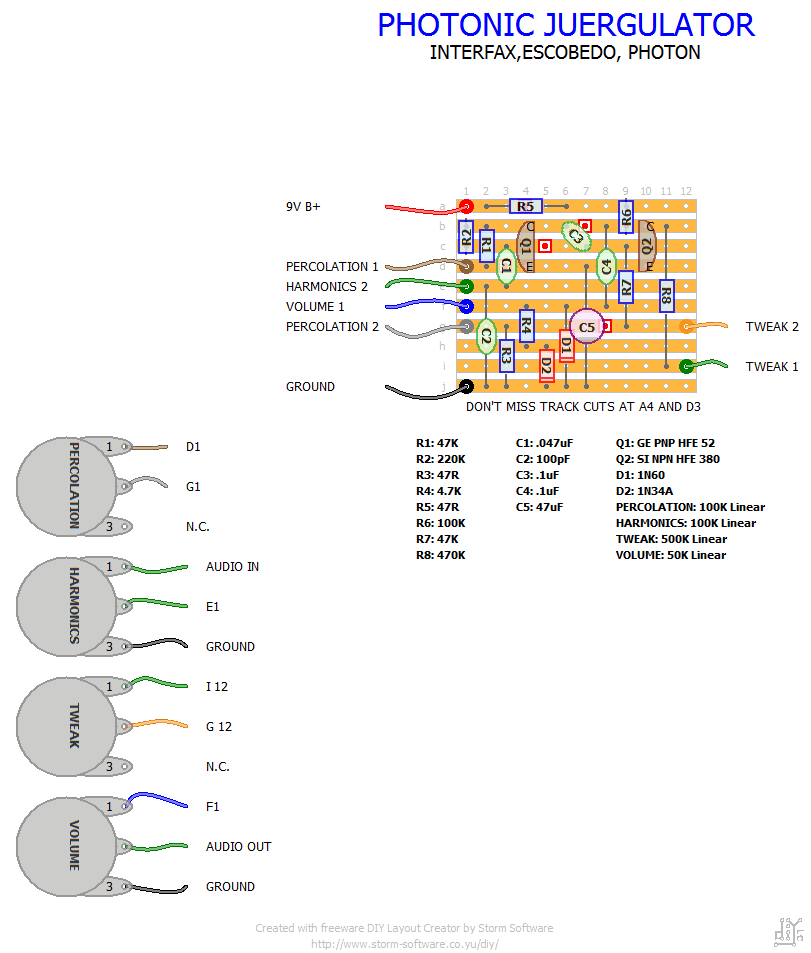 the original video of the mod to the perc/jerk
Link
and finally, the actual pedal put thru some paces.
Link
rock the f**k on!!
the vid/audeo is outta sync, too.....arrrrgh
who needs LSD?