So, feeling defeated today. I was pretty sure this one would work. I attempted the "morning glory" from tagboardeffects and was careful (to my knowledge) to follow everything to the T. When I plug it up I get a wildly loud hum, which gets louder when you actually switch it on (this also happened w/ a klon I failed with). Is that maybe a grounding issue?
The volume knob "works" is as much as the hum goes away and gets louder as you turn it the appropriate ways.
Tone = nothing
Drive = a really loud sound that could potentially ruin speakers...
Bright switch = nothing
LED = Awesome bright white. At least that works, right?
So. Here we go. This is what I started with from tagboard. A nice clean layout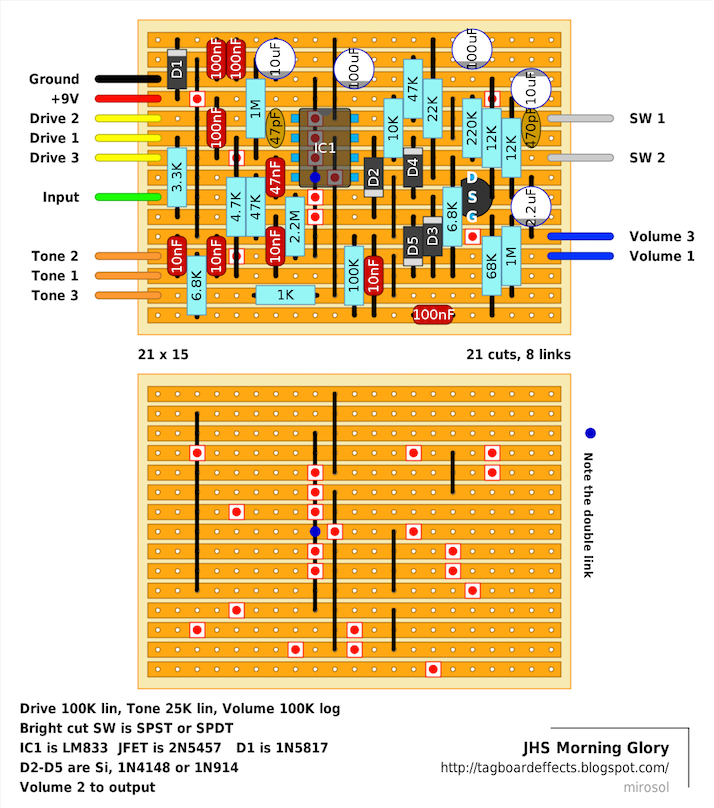 And used the switch wiring as well.
Here are the gut shots. I hope they help.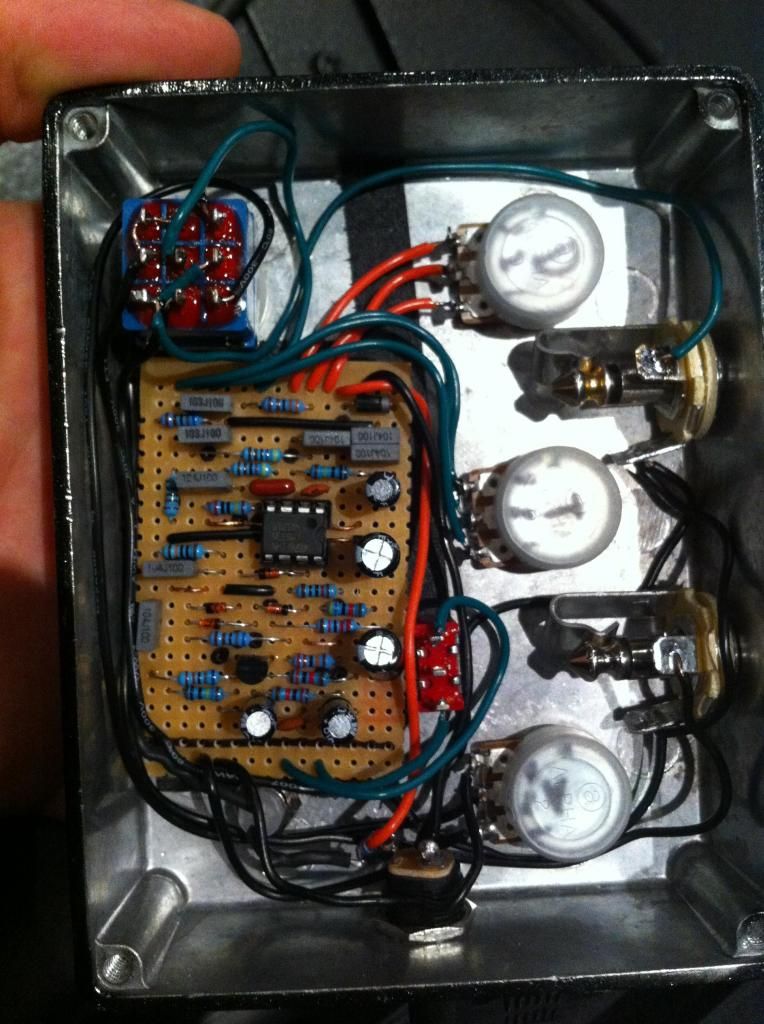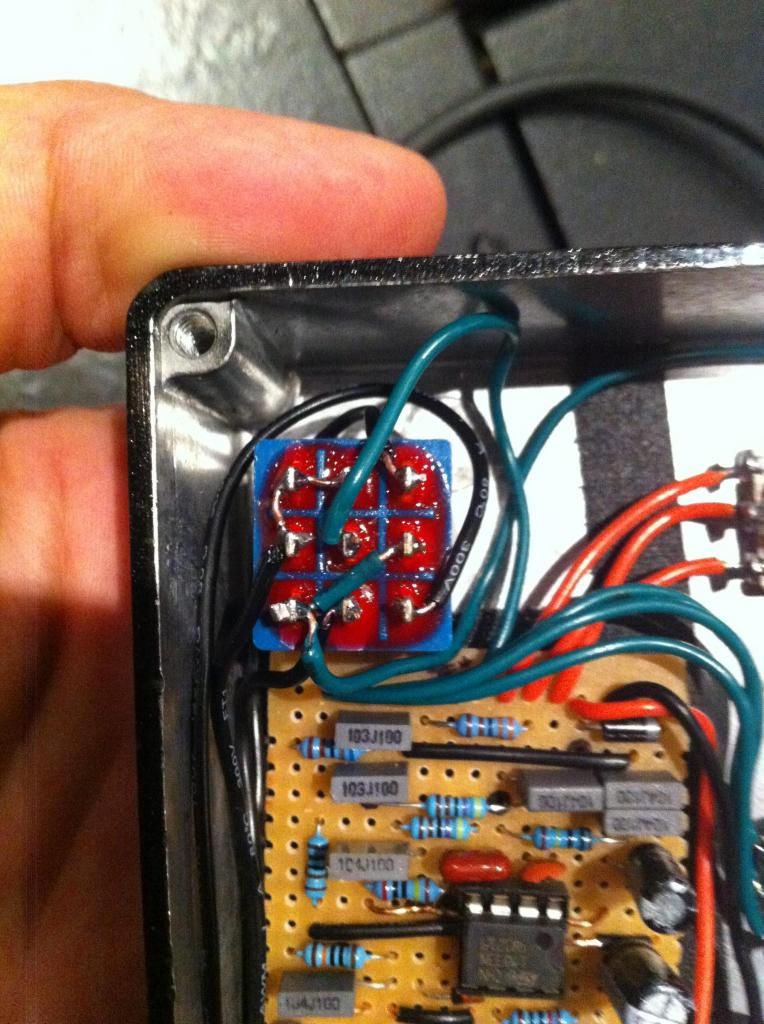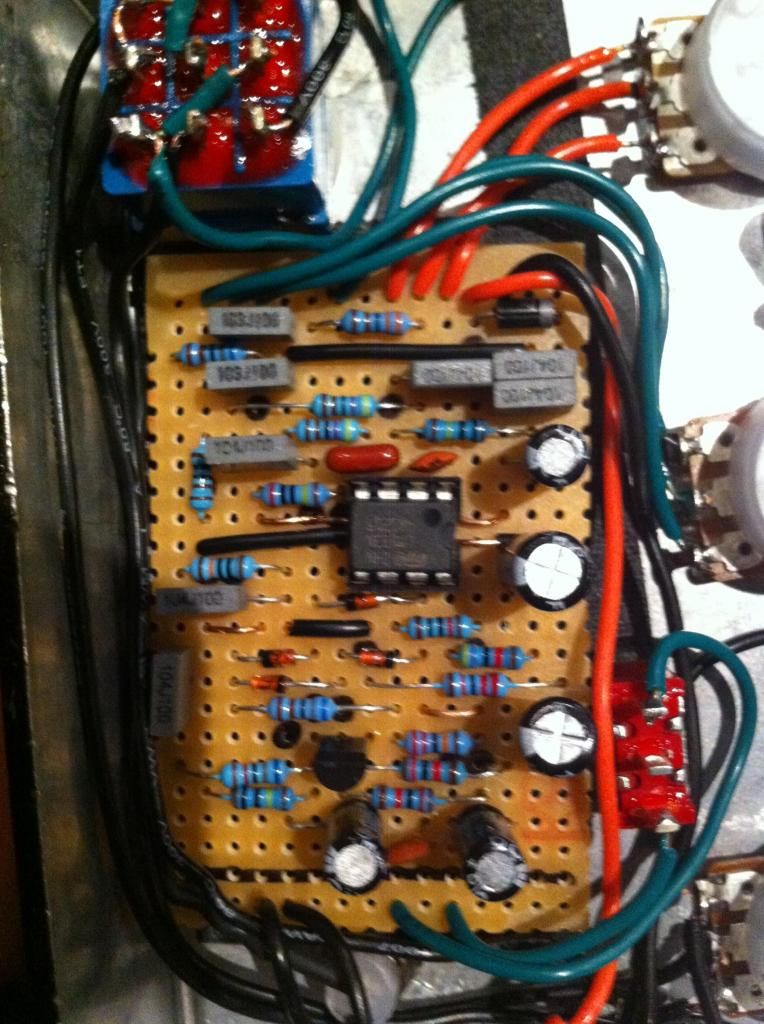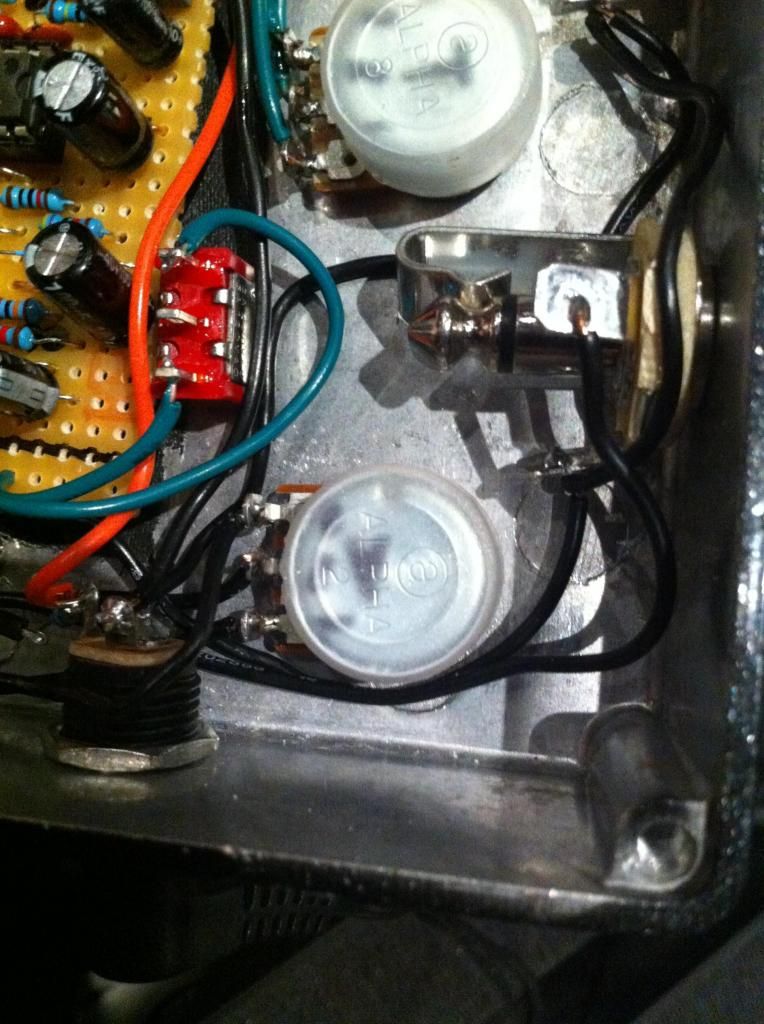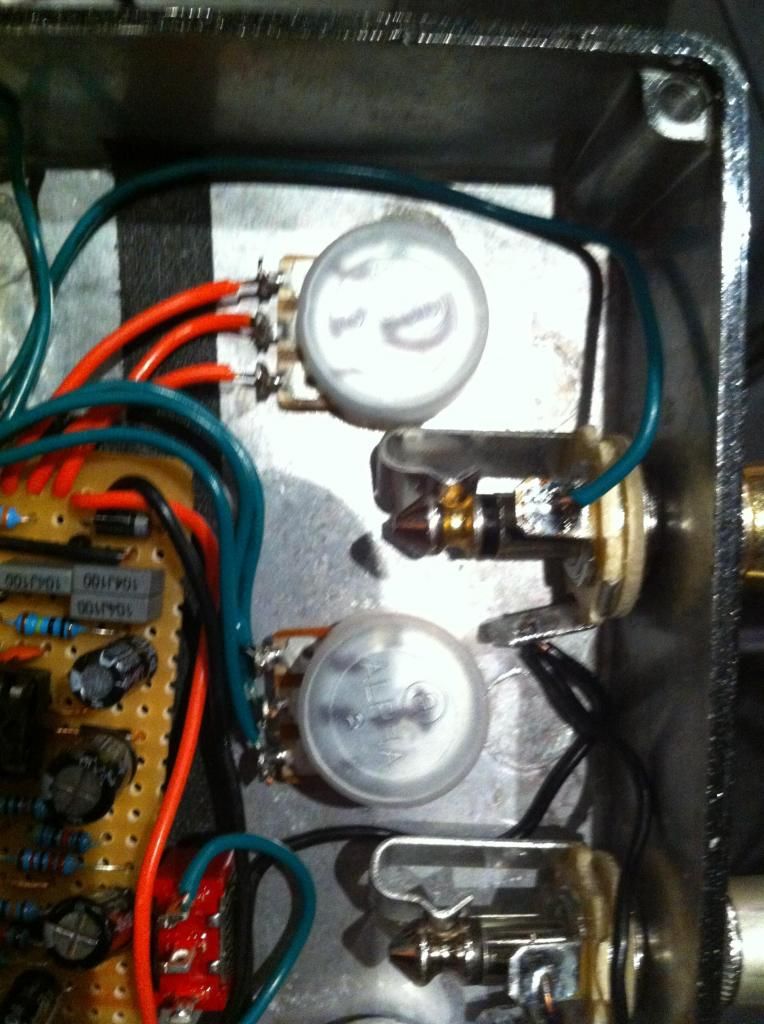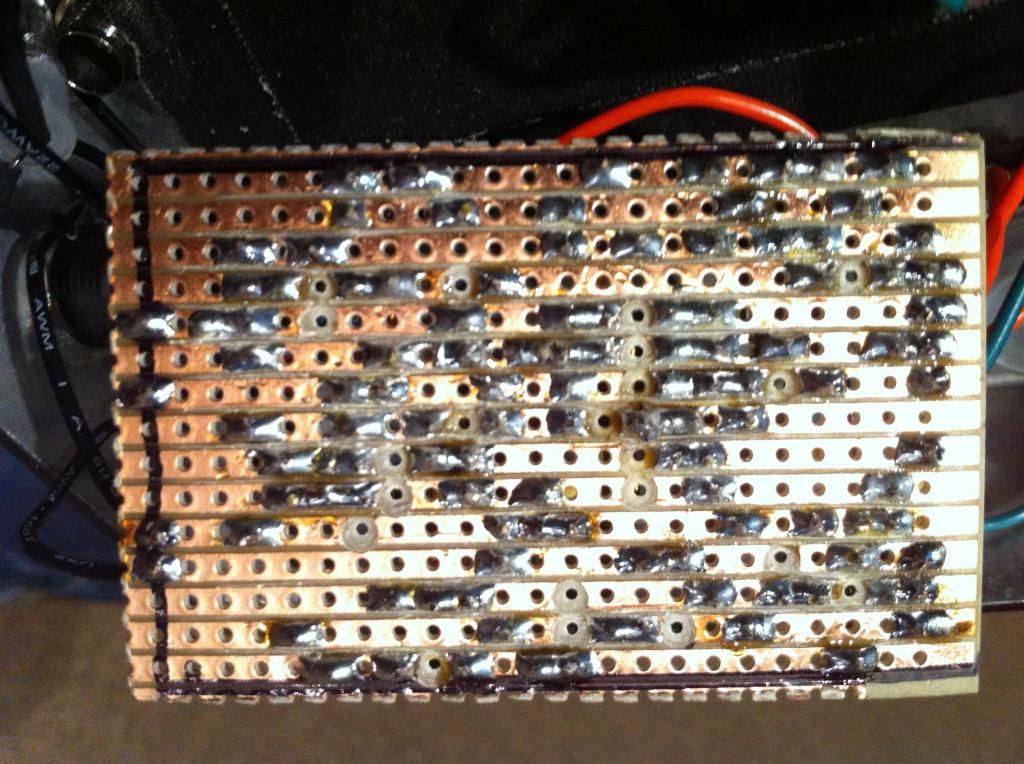 I know it's not the best wiring job, but not the worst?
I don't know if it was just my soldering (possibly) or what. I don't yet have a multimeter and I know I need to make a probe but I didn't know if there's anything blatantly obvious.
I ran Vol 2 to the output lug on the switch as stated on the layout too.
I tied the sleeves of the jacks together and ran them to the ground on the 9v jack as well as the ground from the board there just like the switch diagram shows. To my knowledge I followed everything as stated. Maybe just start over with a new board and make sure my soldering is SUPER clean?...ooooor just do PCB's from now on?
And one last question. Does anyone know any good builders south of Atlanta that would be willing to teach someone how-to's? I really value the input I get here but I learn better/quicker if someone is physically there with me telling me/showing how to do something.
Anyways, thank you guys for your time as always. I felt like throwing in the towel today.