I'm using the Tagboard Effects layout as per usual, no part substitutions:
I had the board ground wire attached to the pin above the LED negative pin on the 3PDT switch. I then plugged it into a 9V wallwart, and connected the input and output cables. I got a clean signal when bypassed, but when the effect was switched on I got this strange "whistle" sound, a lot like that high-pitched whistle you hear when you're close to a window on a windy day. Turning the "fuzz" knob made the pitch of this sound go higher and higher, until you turned it to the highest point, at which the sound cut out and went "BOOOOOOOOOOP". As I was testing it I thought something smelled odd, but I didn't think much of it.
I then un-soldered the ground board from the 3PDT and wired it to the sleeve on one of the 1/4" jacks, and still the same sound when engaged, and still that strange smell. I tried turning the Fuzz knob again to listen in on the sound, but when I cranked the knob fully clockwise i noticed something: the bottom area of the pot itself was glowing! I checked to make sure it wasn't just a reflection from the yellow LED on the pedal, but there was no ground wire in the LED circut, so it couldn't be on. I then realized that the pot was ON FIRE, and THAT was the source of the strange smell! I unplugged the wallwart ASAP, and I haven't tried using it since.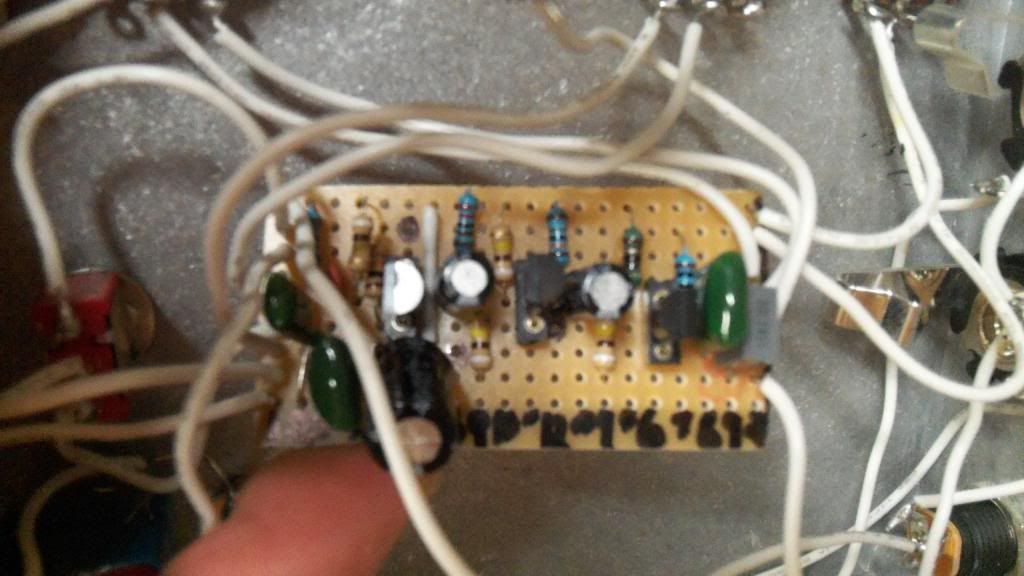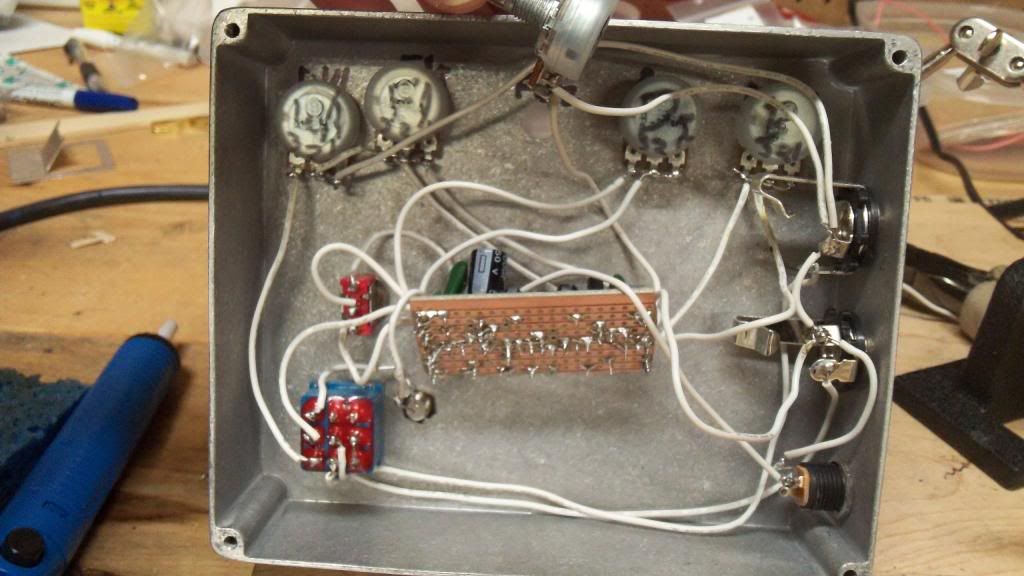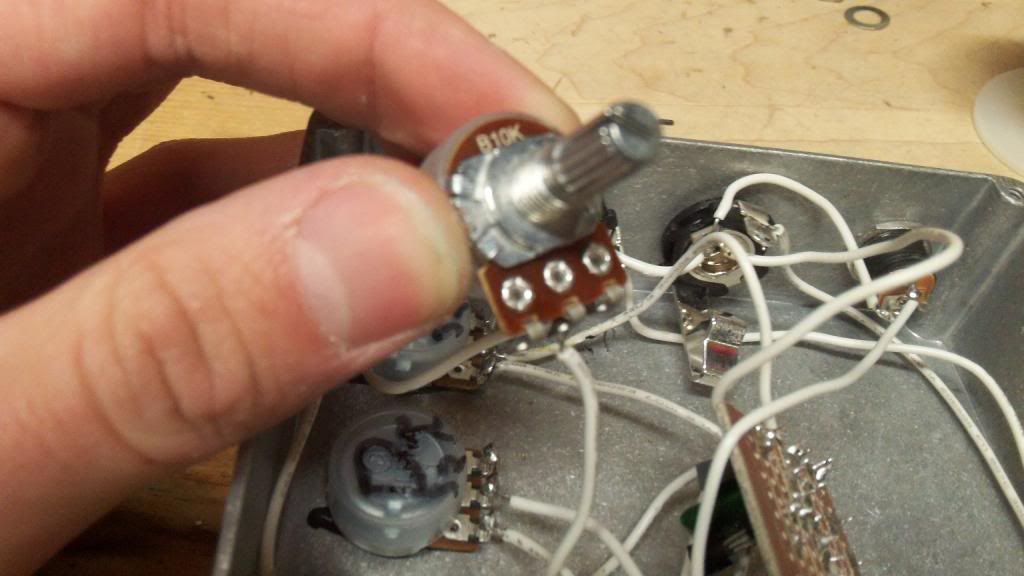 Sorry for the blurry pictures, it's the best I can do with my camera's limited focus. I've got some new pots coming in the mail, and I'll probably just re-make this whole board considering how simple it is, but can anyone here tell me if I've done something horribly wrong which would cause a pot to smoke up like this (heheh, "pot-smoking")?