(Request for comments)
Hi!
I've been given that
which looks like a clone of the Boss BF-2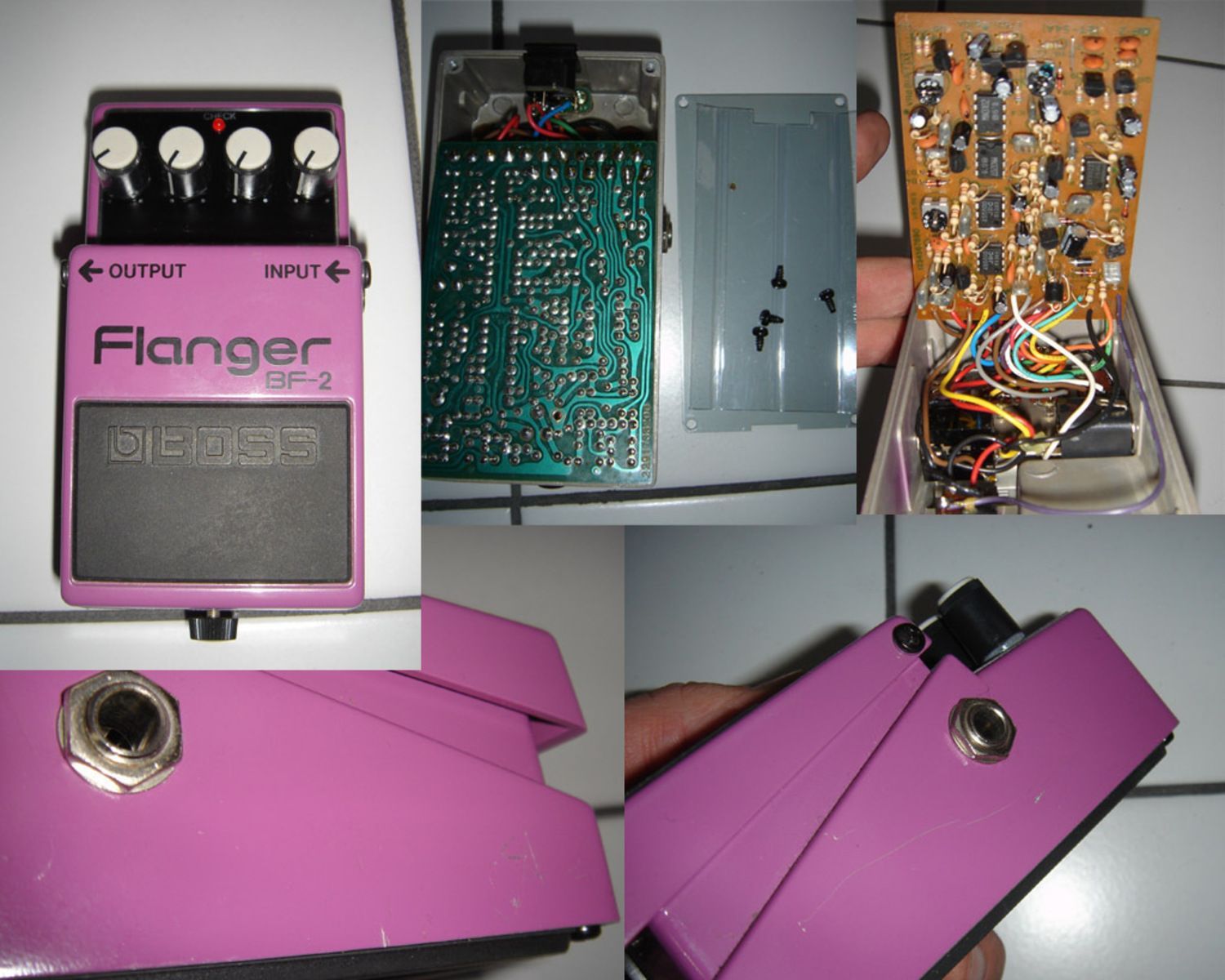 yet some caps seem to be missing.
So, I am pretty please with the FX with all the knobs set at noon but the thing squeals once the RES pot is maxed.
I was suspecting the messy wiring but the wiring of the BOSS doesn't look much better...
Any question/comment/criticism?