Hi, here's a few pics of the aforementioned flanger. Please excuse the pic quality, but I didn't have the camera handy and had to use my mobile phone.
Like the Phase 2, it's a big beast!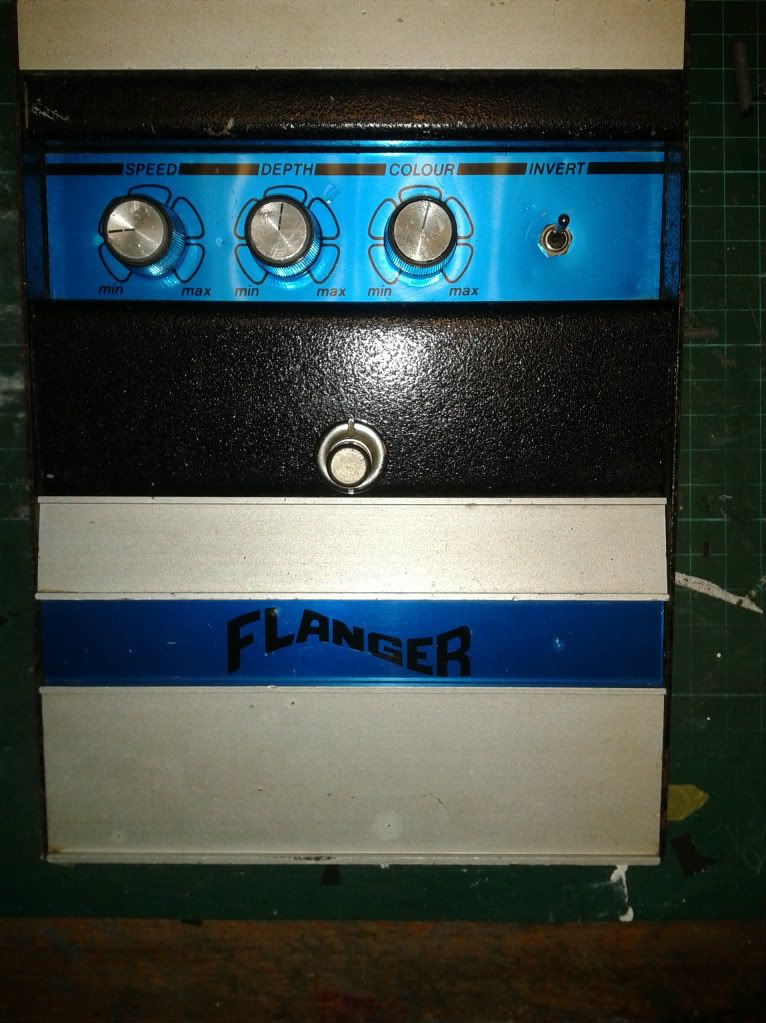 Uppersurface of PCB: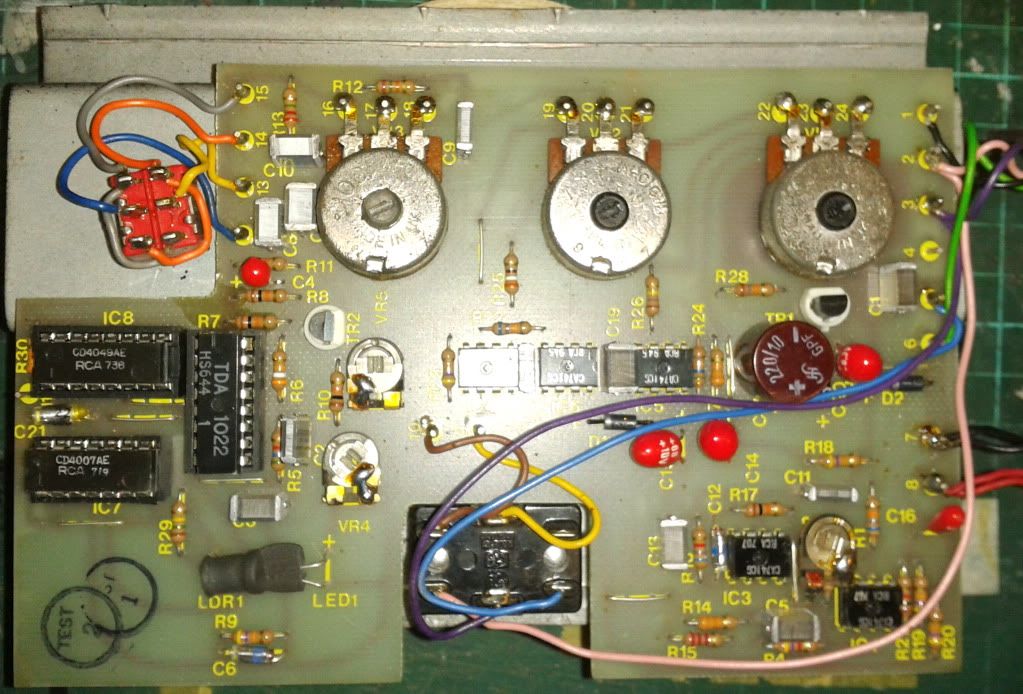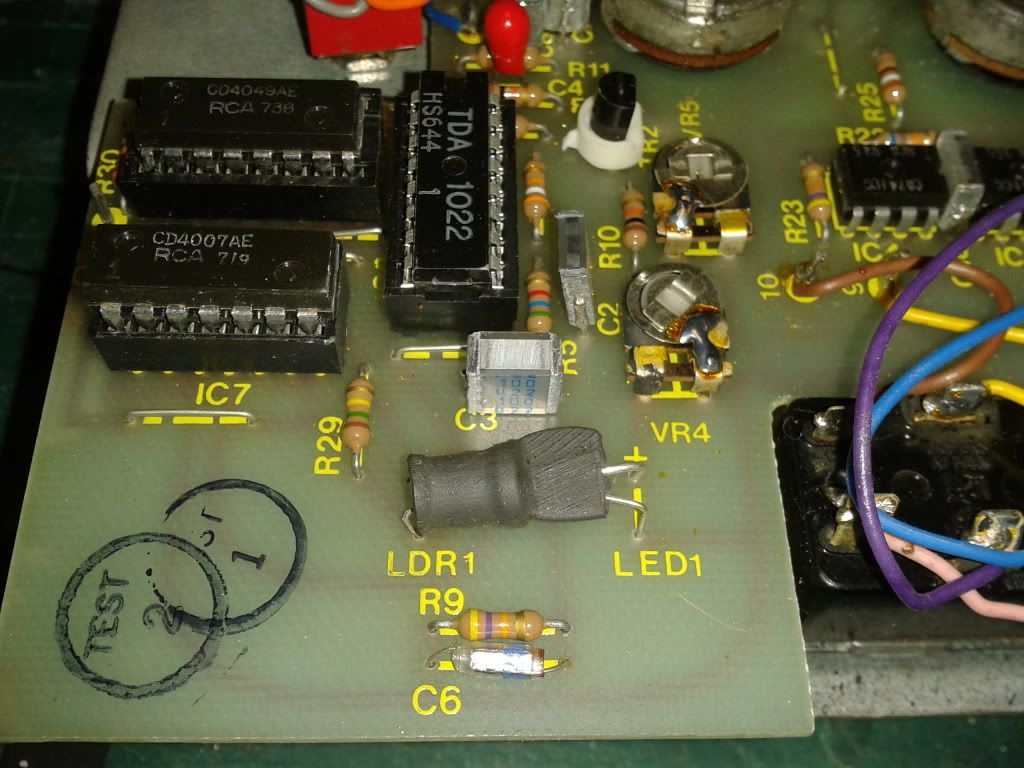 note the 'roll your own' opto coupler.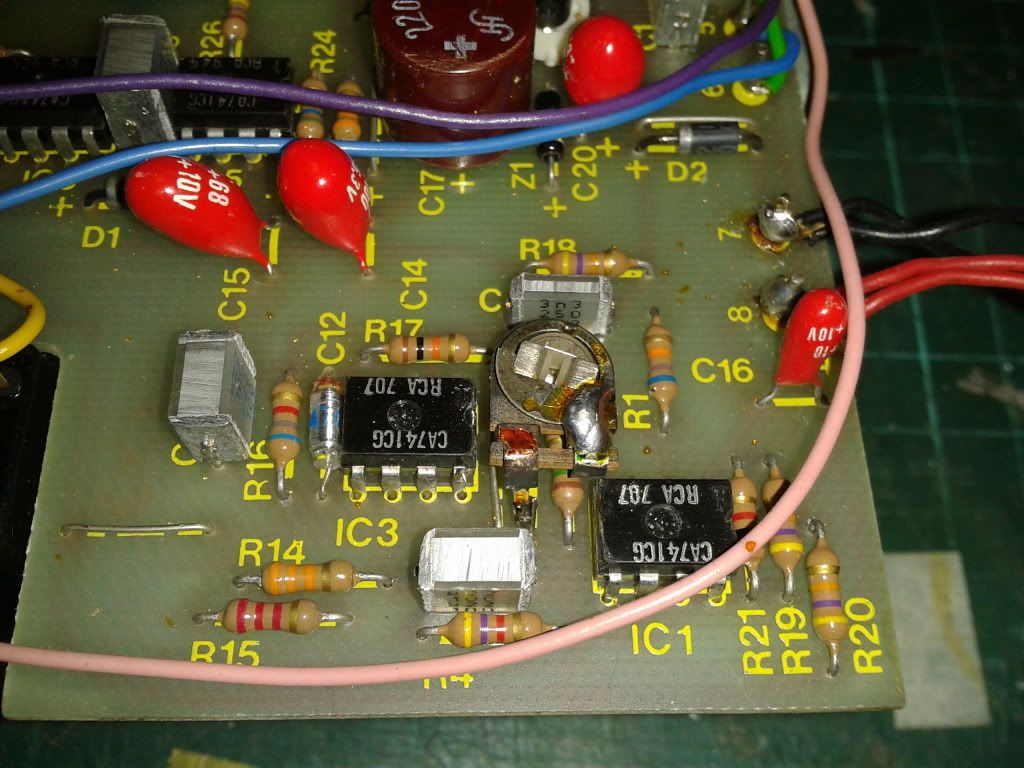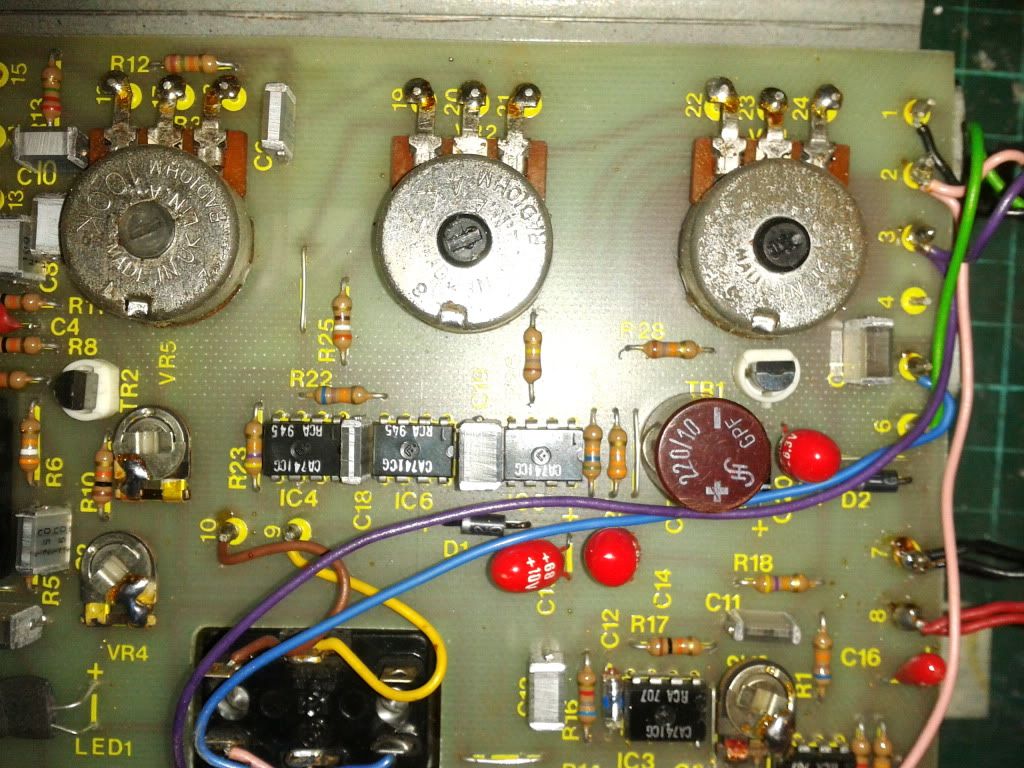 PCB underside: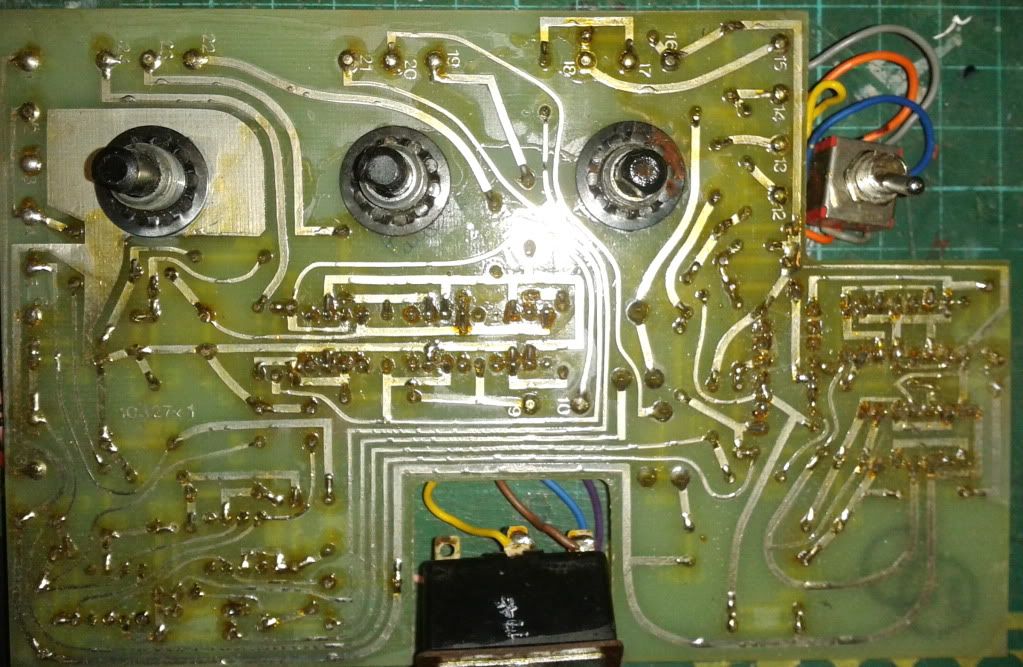 Component values not apparent from the photos:
Capacitors:
C1 220nF
C2 1nF
C3 220nF
C4 10uF/10v
C5 220nF
C6 220pF (?)
C7 220nF
C8 220nF
C9 100nF
C10 220nF
C11 3.3nF
C12 470pF (?)
C13 220nF
C14 100uF/6.3v
C15 68uF/10v
C16 10uF/10v
C17 220uF/10v
C18 2.2nF
C19 470nF
C20 100uF/6.3v
C21 22pF (?)
Semiconductors:
TR1 BC212
TR2 BC214C
D1 1N4002
D2 1N4002
ZD1 6.2v
Pots
Speed 22k lin
Depth 4k7 lin
Colour 100k lin
Trimpot values are not visible, and the trimpot near IC1 has a 150k resistor tacked between the wiper and PCB.
I bought this off eBay and like the Phase 2 I bought recently, isn't working properly. The 'in a drainpipe' sound is there, so I think the BBD is ok, but there's no sweep. Exposing the LDR in the optocoupler to an external light source results in flanging being heard, so I'm thinking the problem lies somewhere in the LFO. I haven't managed to track down any schematics or anything useful so far and haven't seen any schematics for other flangers that look even vaguely similar!
It looks like someone has had a go at repairing it in the past: the TDA1022, 4007 and 4049 had all been removed and socketed and there are obvious signs of desoldering/resoldering. I can't even be sure that the wiring is correct. Ther two PP3 battery snaps are wired in parallel, which I've never come across before. However, seeing as none of the polarised caps are rated higher than 10v, I assume that this is correct. What is strange is that the jack socket grounds are wired to the +9v rail!
Really
?
I'd really like to get this one working, as the soundclips I've heard were very nice indeed. If anyone out there has one of these and could confirm the wiring, or has a schematic they wouldn't mind sharing, I'd be very much obliged.
Cheers.