Dear reader!
I have a vintage Maestro Envelope Modifier on my bench. It acts strangely and doesn't really match my expectations.
In my understanding it should retrigger the ADSR cycle as you pluck a string (seeing the vintage EHX Attack Decay and Boss Slow Gear on youtube). For example set a slow attack, long sustain and fast decay and as i hit a note the volume starts to increase than it sustains and after that quickly mutes as it reaches the decay part of the envelope.
That's fair, you might think that quite normal, right?! But when i hit a note let's say
in the long sustain phase
of the envelope i hear a "normal" volume guitar pluck and it fades when it reaches the decay phase. My Pigtronix Philosophers King and Attack Decay pedals (also ADSR units) works like as i hit a string the ADSR cycle retriggers (if the sensitivity was set correctly) and a slow attack appears any time i hit a new note.
Do you think my Maestro pedal is broken or this is the normal operation?
Here is the schematic:
https://files.effectsdatabase.com/docs/s ... difier.jpg
As you can see there is a sealed LED/LDR in the circuit and as i connect a different led to the see how it lights up i see exactly as i described the sound of the pedal: trigger - the led start to lights up slowly and if the cycle is completed i can retrigger it to start all over again.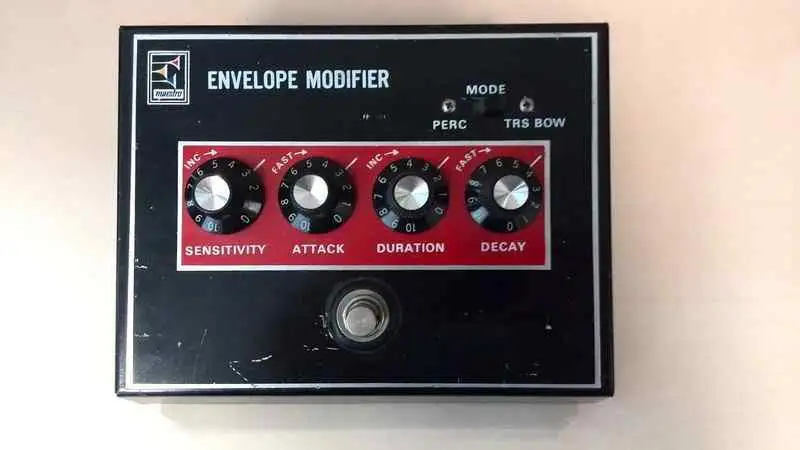 Let me know what do you think!
András