Old Solderhand
Information
"You've converted me to Cubic thinking. Where do I sign up for the newsletter? I need to learn more about how I can break free from ONEism Death Math." - Soulsonic

Blog-
APOCALYPSE AUDIO
---
---
Breadboard Brother
Information
Some related stuff (in russian, but with links to projects and demos (compared to original vacuum devices)) about vacuum triode emulation with high voltage (180-200V) FETs:
http://forum.gtlab.net/cgi-bin/yabb2/Ya ... 201423/900
fet jcm800 inside: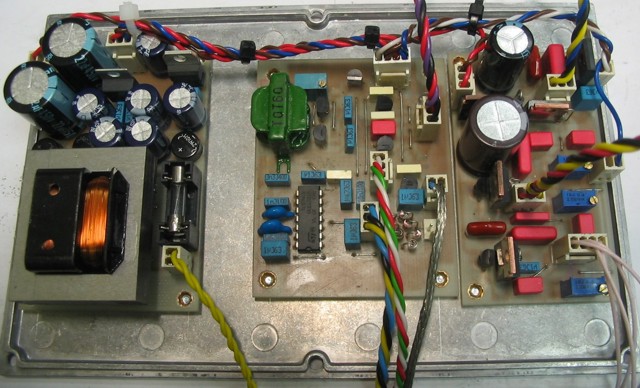 example project is on this page:
http://forum.gtlab.net/cgi-bin/yabb2/Ya ... 201423/840
---
Breadboard Brother
Information
gena_p1 wrote:Some related stuff...
OT: Browse the directory the image is located in (
http://milas.spb.ru/~kmg/files/
) to find schematics of e.g. Bogner Ecstacy, Mesa Boogie Mark V and Mesa Boogie Road King II.
---
Solder Soldier
Information
Most of pages on my website
http://milas.spb.ru/~kmg/
translated on English, I apologize myself if the quality of translation is poor

---
Solder Soldier
Information
I offer the article about using mosfets in gitar amps
http://milas.spb.ru/~kmg/irf_en.html
This is an opinion of one DIY`er and musician:
KMG and OldMike, I hasten to share impressions and at the same time express respect for useful improvements to the CF using mosfet.
Today I tested latest version of the schematics (where the two diodes in the "cathode"), the result is just great!
The prototype had an opportunity to compare the three options: CF on the tube, an ordinary follower on the mosfet and subject.
Now I tell terrible thing ... Subject sounds better than the other two variants! Yes, yes, you heard right, variants KMG and OldMike on mosfet sounds better than "native" CF on the tube!
Resistor at the source for my IRF740A was 960 ohms (1K set), the drop of UA in the absence of the previous stage was 45V. As the diodes used a series of the FR107 and UF4004.
The sound is very musical. Miracles.

---
Old Solderhand
Information

Posts: 4429
Joined: 26 Jun 2007, 21:18
Location: New Brighton, Christchurch, NZ
Has thanked: 509 times
Been thanked: 1834 times
Hey welcome KMG
and thanks for sharing this information with us here.
I have already visited your site - you Russian guys are doing some very interesting research with jfets too
I have visited GT Lab - some very interesting designs from Anton and Old Mike and you. Xbananov's work is very good too
Amazing how a diode in the right place and a Jfet can emulate the triode's control grid characteristics - they work much better at 30v instead of 9v
Welcome to freestompboxes - it is fantastic to have you on board
Kindest regards
bajaman
be kind to all animals - especially human beings
---
Old Solderhand
Information
yes, welcome, and thanks for the info! it's definitely very cool stuff you guys are doing, and i'm sure many would love to hear more about it in the future.
"You've converted me to Cubic thinking. Where do I sign up for the newsletter? I need to learn more about how I can break free from ONEism Death Math." - Soulsonic

Blog-
APOCALYPSE AUDIO
---
Solder Soldier
Information
And at 200V circuit work much better than at 30V.
All guys who plays on my designs notice wide dynamic range allowing to get sounds from clean trough crunch into deep distortion using only volume control on guitar.

---
Solder Soldier
Information

---