Hey guys,
Long time lurker, first time poster. I'm an amateur when it comes to wiring but I've gotten good enough to wire my guitars and plan to get into effects soon. I'm hoping to be around a lot more often.
Anyways, I just picked up a completely battered treble booster. I can't find much on it. It's called a GeekMacDaddy GeekRanger. Strange name, lol.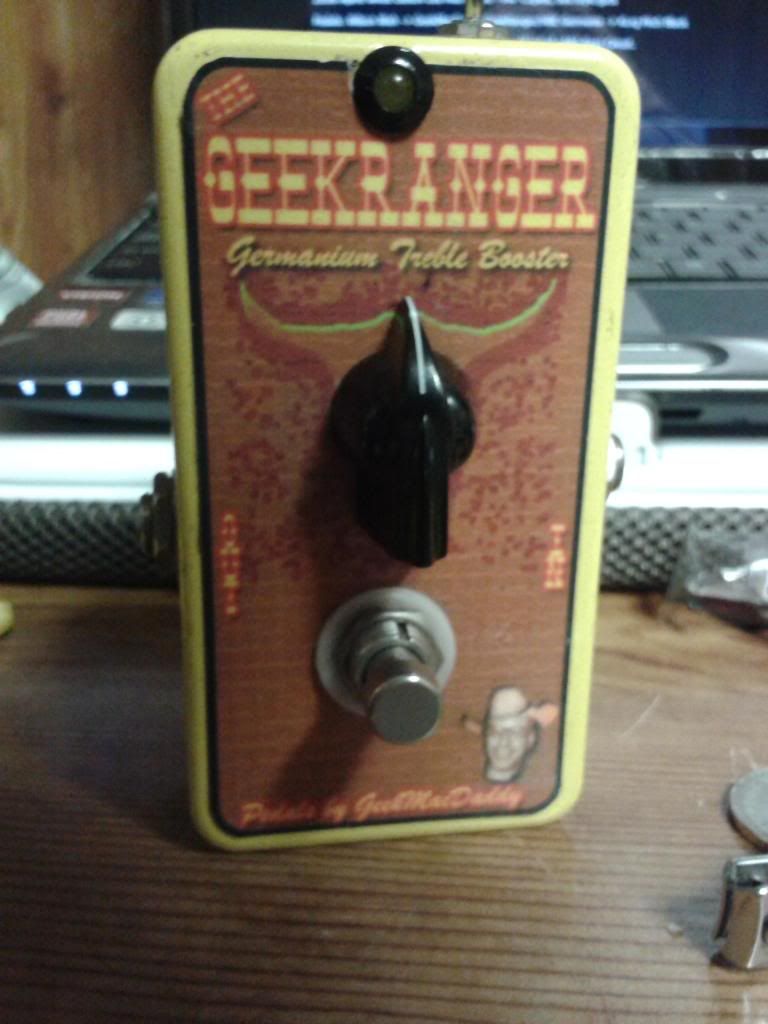 I haven't gotten a chance to play it properly yet. I've been using my HBE Germania until I work on my board. The description says this is a modified take on the Rangemaster. Any ideas what those may be? Looks like a flying saucer Germanium tranny, lol. This thing retails for a pretty penny. I got mine completely hammered to crap and soaked in beer for 30 dollars. It didn't work because the seller had tightened the switch nut to the point of causing a short. Easy fix.
A member of the mylespaul forum, told me I could find the man himself here. Any thoughts would be appreciated.