https://youtu.be/Y8pYztnTZMM
Great sound, obviously the circuit has been modded.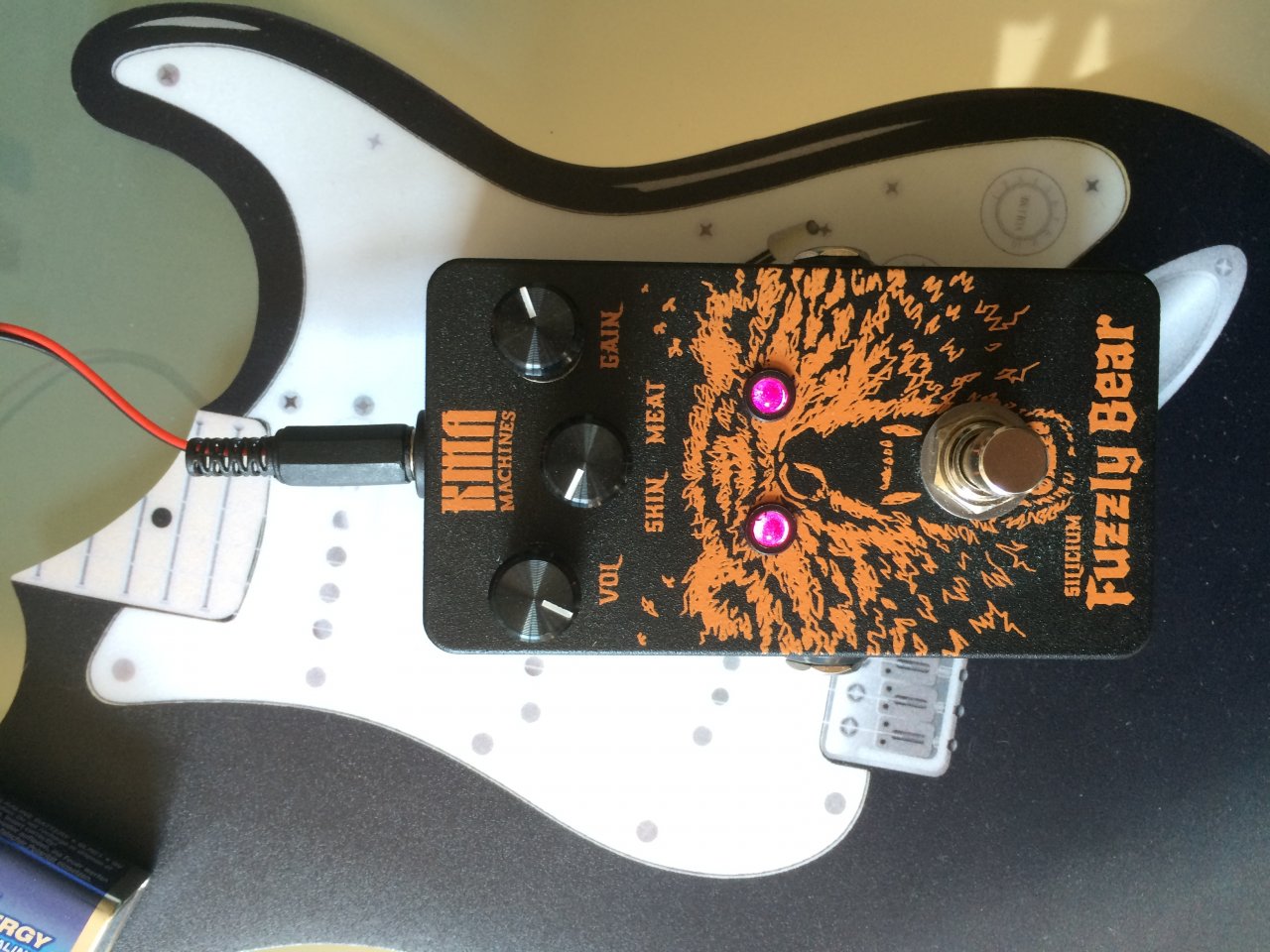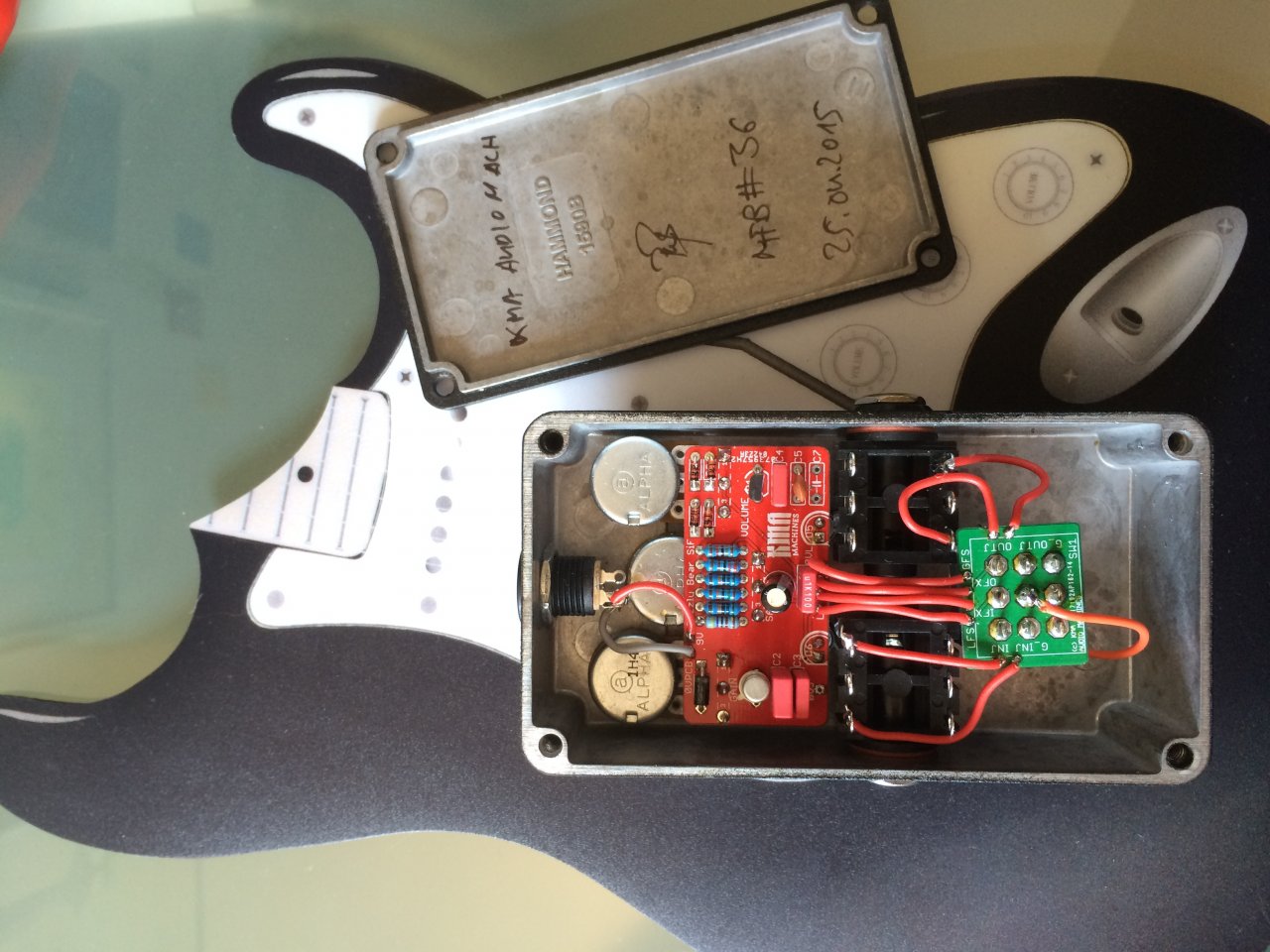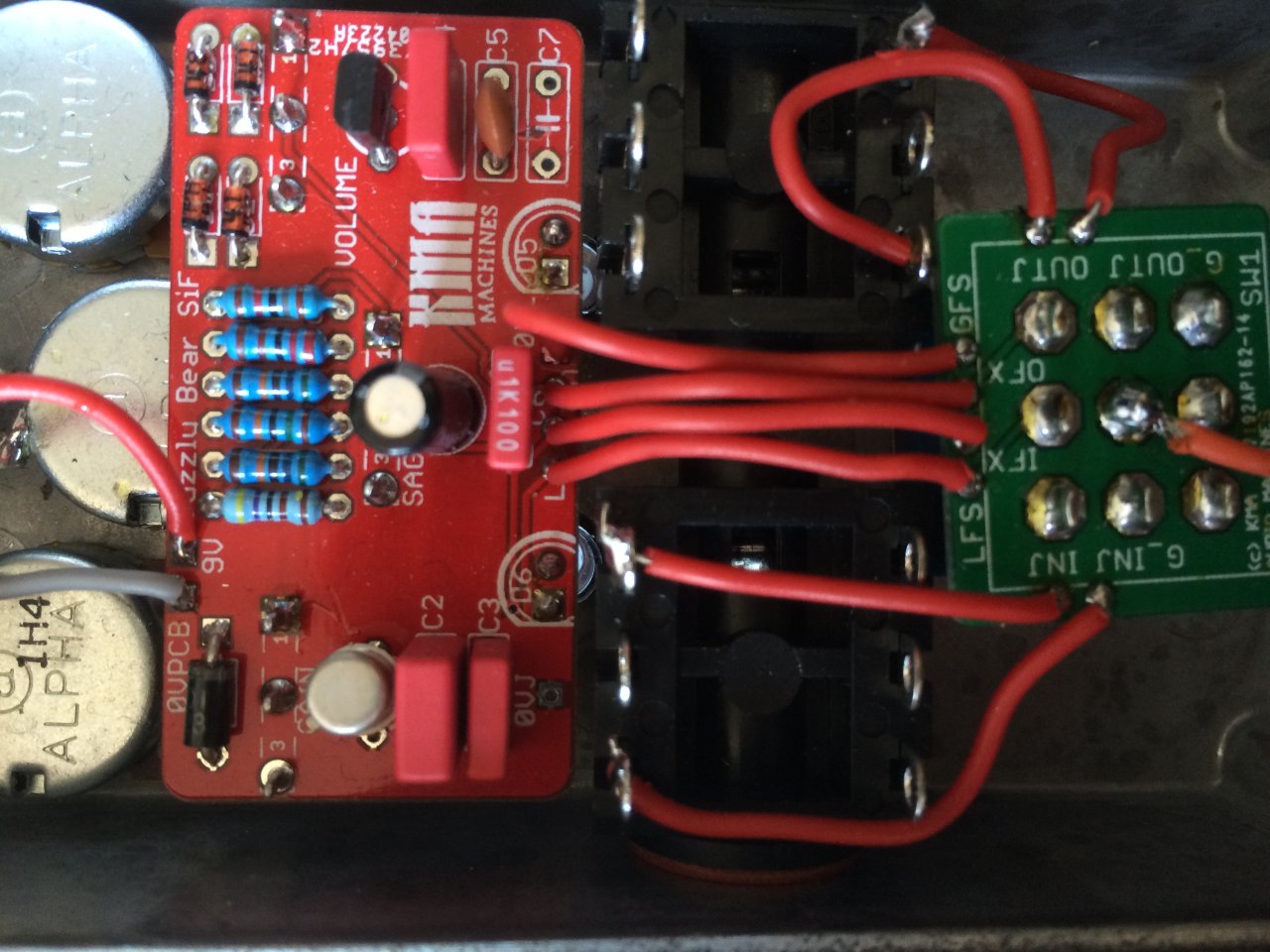 Here's what KMA say:
"We refined the circuit to get an old school sound with a modern Twist. First of all we brought back the low end and added a bias control to explore new capabilities of the forgotten pedal. The essential SKIN/MEAT knob controls the bias of the circuit. You can dial in a sharp skinny fuzzy tone or a thick and meaty wall of furry.
Here's what I can figure out so far:
Q1 2N222 metal can
Four 1N4148 clipping diodes instead of two
One ceramic cap as in the original Bosstone
Four WIMA film caps instead of three as in the original Bosstone: bigger values for more bass, two blendable input caps ?
Five resistors as in the original Bosstone: plus one resistor for the indicator LEDs
I cannot recognize Q2, since I have only got the pictures, but not the device. It looks slightly flatter than the usual TO-92 shape. Almost like a ZETEX BS170P.
I am not sure either as to how the SKIN/MEAT works. Does this pot replace the emittor resistor of Q1 affecting the bias?
Or does the pot blend two input caps like in this example?