Hi.
A friend lent me this pedal, I wanted to see what it was.
Basically a rat with input buffer and two separate controls for dry and wet volume, and probably an extra output boost too (that I didn't trace).
The most interesting part was the gain/frequency resistor and capacitor (330 ohm and 6µ8, to save you some time) but what took me a really long time is what looks to me as a very elaborate clipping switch and volume control for LED clipping (controlled by the internal trimpot, described by MXR by a way to "lower the max output of the LED mode.").
Just to clarify, I just traced the top PCB, but keep in mind that this trimpot does change the SILICON mode volume too when I probe the second connector (that i labelled "CON2 : OUT WET") but does not change the total output volume of the pedal (from the jack out, not the "top pcb out", if that helps).
Tell me if I'm wrong, but it's just a elaborate bass rat with a blend control.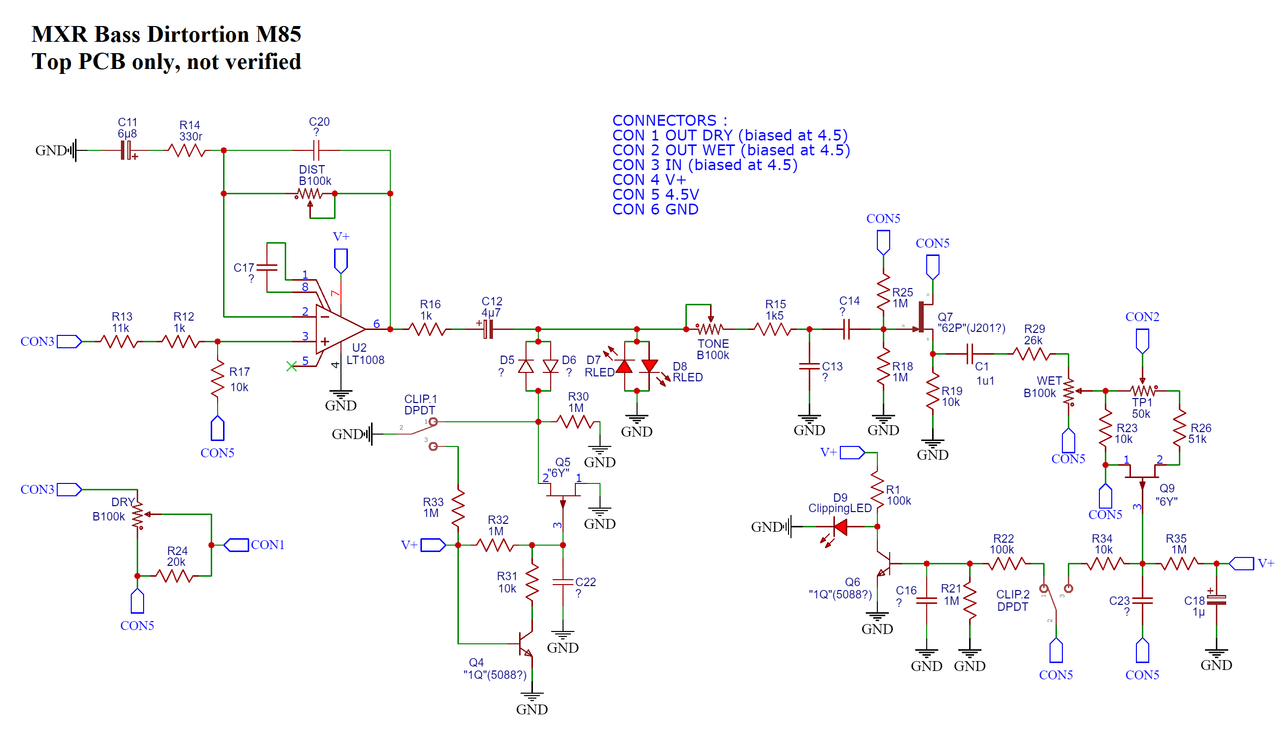 ps : yes I'm too lazy to change the typo ¯\_(ツ)_/¯